Golgotha, then and now
Only few people know that Golgotha was on the summit of the Mount Olivet. The place of the crucifixion was to the east, across from the Gihon Springs on the Mount of Olives. We do not know how far up the hill it was, except that it had to be high enough to look over the eastern wall of the Temple (which was lower than the other walls, above the top of the hill, immediately west of the Gihon, below the Temple) to view the priests making sacrifices on the altar. We also know that the site of the crucifixion was near to the altar of the red heifer.
30 AD versus 28 march 2016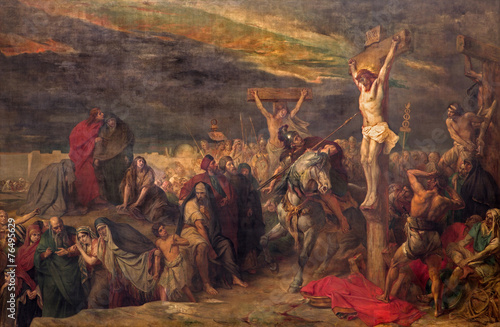 So how does Golgotha looks like on 28 March 2016? In the Endtime Jesus will set His feet probably here where these tourists are! Zecharia 14:4
The most famous public toilet in the world, on the location where Jesus was probably crucified.
http://www.askelm.com/temple/index.asp